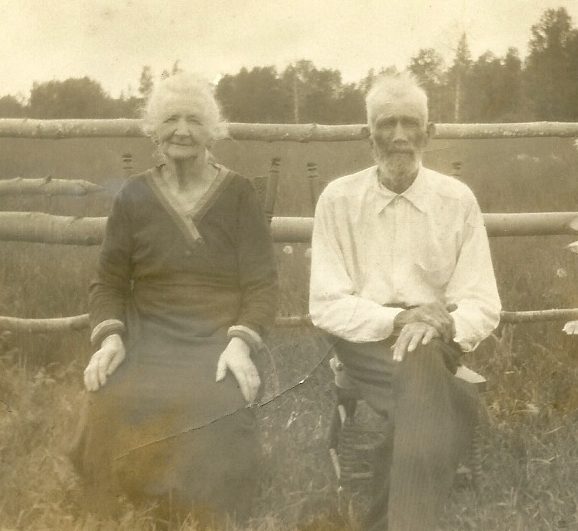 Passion For Genealogy is reader supported. When you use and buy through links on this site, we may earn an affiliate commission.
Come along on my ancestry search Canada tale, and learn the many things I have uncovered and family history genealogy tips!
My Ancestry Search Canada Tale Begins
Homesteading was a backbreaking way of life that only could be successfully done by the determined and strong. At this point in time, the homesteader life style has been written about considerably by historians, glamorized by Hollywood or captured in memoirs and fiction. Take two very different examples. James Fennimore Cooper's, "The Pioneers," stark portrayal of our settlers being greedy, wasteful, and arrogant-certainly a hard pill to swallow. On the other hand, author, – Laura Ingalls Wilder summarizes in her "Little House" series that her family of pioneers were hardworking, industrious, and courageous.
As I began the family history search, I hoped that the synonyms in which Wilder described her family rather than the ones of Cooper used would readily apply to my family. In either case, I wanted to know more about the homesteaders in my family tree. How did they cope with their adventures? Did they stick it out when times got tough? Did they survive the elements of man vs. nature? I had dozens of questions but few answers. It was time to begin the family tree search and find information.
According to family bible records, Thomas J. Darling was born July 28, 1847, in the small farming community of Raleigh Township, Kent, Ontario. He was the eldest son of the eight children of John Darling and Elizabeth Mackay. His parents emigrated to the U.S. from their native Scotland. It is unclear whether or not they traveled together as they later married in Wayne County, Michigan on September 26, 1843. Soon after their marriage the couple moves to Ontario; Tilbury briefly, and then to Raleigh Township. By 1871, the Ontario census records shows the family has given up the farming life in Raleigh to now residing in Chatham, Ontario.
As early as 1790, the small hamlet of Chatham became a naval dockyard due to its superior location of straddling the Thames River. After the family's move to Chatham, Thomas follows in his father's footsteps as a carpenter. He soon finds work as a shipbuilder, then later as a home builder in the thriving community. By 1877, he meets his future wife, Martha Cooley, an employee of the city's only hotel. Martha was born in the United States. Her birth year and date are unknown, as her only recollection of her early youth was living near the river in Detroit.
Her father, Henry Cooley was captured by the Confederates and according to the website Civil War Prisons. He died in Andersonville Prison leaving a wife and family members behind. After her father's death, Martha is placed in an orphanage in Detroit, Michigan.
US & Canadian Census Records
A journal of records from the "Book Record of the Juvenile Inmates of the Home for the Friendless-Commencing Oct. 1862-1868″located in the Burton Collection at the Detroit Public Library show an entry dated March 17, 1863 stating "Mattie Cooley was brought to the Home by her mother. She is six years old." The next entry revealed that on June 12, 1863, "Mattie Cooley taken from the Home by Mrs. Roberts of Algonac."
According to the U.S. census records for 1870, Martha is living in the Robert's household and her occupation is "attending school." In later years, Martha's story becomes quite clear that she was abused by the Robert's family and rarely sent to school. At seventeen years of age, Martha runs away and travels to the safe haven of Ontario to start a new life.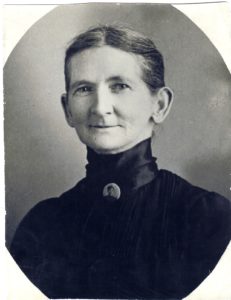 Thomas Darling and Martha Cooley were married May 24, 1877, in Chatham, Ontario as stated by the marriage records (Ontario Marriages, 1869-1927 index). This was located through online resource, www.familysearch.org.
The 1881 Canadian census records has Thomas, Martha and their two children living on a farm in rural Raleigh Township, Ontario. Thomas is listed as a farmer. By 1891, Thomas and his family members arrive back in Chatham where he returns to his trade as a carpenter. The homecoming is somewhat bitter sweet as his dream of being a successful farmer ends. It is merely speculation as to their return to the city, but a tough recession period from 1873 to 1896 no doubt hurt many of the farming communities in Canada.
Making Application – Land Records Research
By 1901, the Darling family has expanded. The couple and their brood equal thirteen with the exception of two children who died due to an accidental drowning and childhood disease. Their eldest son, John Franklin Darling becomes interested in the opportunity of free land offered in the western provinces of Alberta, Manitoba, and Saskatchewan. The Dominion Lands Act encouraged individuals to settle in the western Prairie Provinces in exchange for 160 acres of free land. This opportunity for Darling and his two brothers sounded too good to be true.
In 1910, the three siblings traveled to Calgary, Alberta where they each paid $10 for an application to apply for a Homestead. This was for the land records application only. To obtain the patent for lands strict requirements were enforced. The homesteader had to build a habitable residence no smaller than an 18 x 24 dwelling. The home usually was constructed of log, sod, or tar paper.
Other prerequisites included: living on the land for at least 6 months out of the year for three years, enclosing property with a substantial fencing, cultivating a set amount of acreage, and building a fireguard to protect the farm buildings. Requirements for obtaining the land patents changed throughout the years, but overall most of the obligations stayed the same.
After just one year of homesteading his land, John F. Darling called it quits. He returned to the Calgary office and filed a Declaration of Abandonment for his property located in James River Bridge, Alberta. His reason for abandonment was "not suitable." The following year in 1912, Thomas Darling no doubt persuaded by his two younger sons, Herbert and Wesley joined them as a fellow homesteader. Thomas, Martha, and their two youngest daughters then made the long and tedious trip across country. In Calgary, Thomas made application for the land that his eldest son chose to abandon, since the property bordered his other son's lands.
The Darling Family Become Homesteaders
For the next seven years, Thomas and Martha's work was insurmountable. It took five years for the couple to build and finally take up residence in their 18 x 24 log house all the while living on their son, Herbert's land. They also constructed a log stable, hen house, cultivated and cropped 20 acres, and fully enclosed their 160 acres with cross fencing. On June 14, 1921, Thomas Darling filed for his coveted land patent. His statements on the patent application included the following:
"Thomas Darling, 73 years, from James River Bridge. I have 4 boys and 4 girls. I have obtained a Homestead on May 24, 1912 and began my personal residence in April 1917. I lived on my son's homestead from May 24, 1912 to Apr 1917 because there was considerable sickness from flu and other illnesses. Also lacks of means have been a great draw back. I have 10 head of cattle and 6 horses. I have 20 acres of crops, 5 acres of hay, 100 acres of timber, and 3 acres of swamp."
The submission also lists the value of buildings and fences. On August 19, 1921 a letter from the Department of the Interior, Land Patents Branch was sent to Thomas Darling to inform him "that as of 7th July 1921 that a patent for S.W. ¼ of Sec. 23, in Twp. 34, Range 5, W. of the 5th Meridian has been issued in your name, and that it has been forwarded to the Registrar of the Land Registration District of South Alberta who will issue the certificate of title upon receipt of your application to him therefor, and upon payment of the proper fees, if any."
It had to be a pivotal point in Thomas and Martha's lives. Their hard work paid off. They were no longer renters, but owners of a new ranch in Alberta Canada.
I am proud to discover that Thomas and Martha Darling survived the odds of not only adapting to the western ranch life, but being able to obtain the title for their much deserved lands. For a couple and their children to leave a stable productive life in the city and cross the country in hopes of making a dream come true is truly amazing.
Thomas died on February 9, 1936 at age 88. According to his death records, his cause of death was stroke, while living in his log dwelling in James River Bridge, Alberta. Martha stayed on, living periodically with sons, Wesley and Herb on their homesteads. Death records showed she died in 1955 at the age of 98 years. Certainly two lives well-spent.
Genealogy Archives Canada
Many thanks to Canadian genealogy online resources and databases from the The Alberta Genealogical Society. They had copies of original Homestead Applications files and other pertinent information regarding the homesteader and his or her land. These items were truly key in searching for my family history records.
Family History Helpful Research Tools
I hope you enjoyed reading, as much as I loved sharing my family history research! Here are several of my favorite research tools and online resources. Several of the website provide FREE access. I encourage you to check them out.