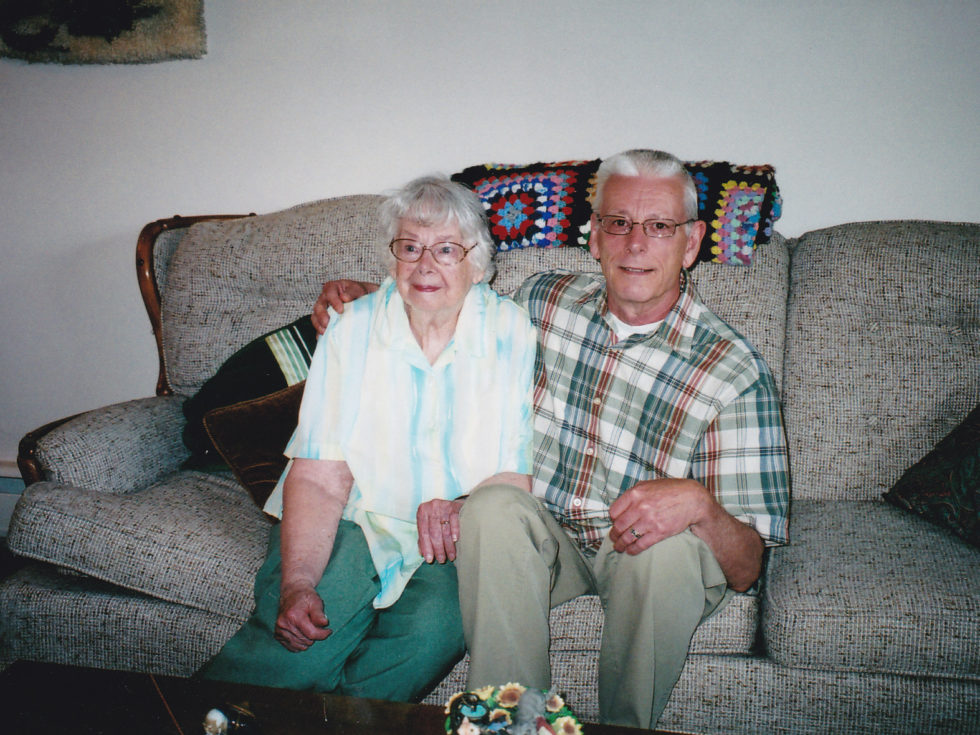 Passion For Genealogy is reader supported. When you use and buy through links on this site, we may earn an affiliate commission.
Finding Birth Family – Mystery Begins
When I'm asked where the excitement in genealogical research is, implying that time spent on it is arduous at best, I can't help but think the point is entirely missed. Imagine stumbling across a distant relative during a research dive, one who is alive and well. And take this image further and try to comprehend that you reunited this new-found cousin with his long lost parent. Genealogy can be as puzzling and thrilling as an episode of "CSI" if most simply took time to appreciate its many facets, rather than assuming it's an attic hobby. Allow me to demonstrate in this article on finding birth family records to reconnect a mother and son.
I, like many family historians, use the internet as the dominant source for genealogical research. As part of my investigations, I frequently post family or individual queries on such sites as rootsweb or ancestry.com. I normally place these queries in some wild hope that my lucky genealogical guardian angel will swoop down and smash through my menacing brick wall. In this particular case, I posted an inquiry regarding John Darling and his wife, Elizabeth Mackay. I had recently come to an abrupt halt with their lives and needed some new ideas to reinvigorate progress.
Months passed when I finally received an email from Donald Kirby, a writer who identified himself as a distant cousin who was also researching the Darling family. He said he had stumbled across my post and felt that we could work together on our mutual ancestors. He didn't have anything more to add to my research, but thought two heads were better than one. As we began to correspond we found out more about each other. Donald was the illegitimate son of my third cousin, Olive Darling Dunn. I had never met Olive or knew much about her family. My great grandmother was Olive's father's sister. This would make Olive's age to be somewhere in her late eighties.
Help Finding Birth Family Records – Ontario Adoptions
As Donald and I corresponded he explained that he had found out recently from an Ontario adoption agency who is birth mother was. By searching the Ontario government's website, individuals who have been previously adopted can find pertinent information regarding their biological parents by filling out a "post-adoption birth information" form. This form applies only to post-adopted Ontario residents.
Donald did the required paperwork and after a few months his wait was rewarded with some exciting news. According to the report, his birth mother's name was listed as Olive Darling; the father's name was listed as unknown. The report revealed that the infant, Michael John Darling, son of Olive Darling was born and adopted in 1946. Donald now knew his biological mother's name and also the name she gave him. With this information he wanted greatly to find out what had become of his mother. He realized that she would be elderly (if even still living) but was determined to follow his quest.
According to government rules, a request must be made to the birth parent asking permission if they wish any contact from their biological child. The Ontario "Access to Adoption Records Act" has strict rules governing the adopted person and birth parents. If either parties disobey the laws severe punishment could be applied. With the Ontario government's assistance, Olive was contacted about Donald's existence and his wish to meet his natural mother. Olive answered their plea with a resounding, "No!" Donald was naturally devastated with the news. He had been waiting for sixty-four years to finally meet his mother and now was turned away.
I felt incredibly bad for Don and his predicament. His adopted parents were both long deceased and he was an only child. After learning his biological mother's name he spent countless hours researching her family history. He learned that Olive's parents separated when she was quite young. Apparently during World War I, her father contacted a venereal disease which was transmitted to his young wife. Because penicillin was not available until the late 1930's, both parents were infected carriers.
Olive's mother never forgave her husband for exposing her to syphilis, nor to her chronic ill health due to the disease. Her mother passed away at fifty-seven years of age, due to complications from the sexually transmitted disease.
The Search Continues – Finding Birth Family For Don
After corresponding with Don for some time, I felt that I was ready to try and contact Olive on my own. Without knowing her address, I used the Canada 411 website to search for her. This proved quite fruitful with learning both her address and telephone number. I decided to write Olive first, clarifying who I was and my relationship with her.
I was delighted when I received a letter back from her. Olive was so excited that I had written. She had thought that there was no one left from the Darling family, so hearing from me was quite a shock. I explained that I was working on our family's genealogy and would love to hear any stories she would like to share. She told me of her military career, her disastrous marriage, and her struggles bringing up her two sons alone.
My cousin's past was tragic; her unhappy childhood living with an abusive mother, giving birth as an unwed mother, putting her child up for adoption, her marriage to an alcoholic gambler, and raising two children as a divorcee. Olive was an incredible person. She had struggled with her hard life and had overcome many obstacles. I decided after getting to know her better that the time was right to bring up the subject of the son she had given up for adoption.
Explaining to Olive that I was in contact with her illegitimate son was not an easy task. At first she seemed resentful, which was understandable. She felt that the past was finished and there was no point is going backward. She had no interest in meeting him at this time, but claimed she would consider it at a later date.
After a long period of waiting she still put off meeting her son. I decided at this point to go and meet Olive in person. I called her and set up a meeting along with my sister, brother, and uncle. My feeling being that by taking a small crew with me might help to break her resistance down. Olive was excited to meet us all. We had a delightful time passing around old photos and telling family tales. As our visit came to an end, my uncle (her second cousin) persuaded her to finally meet Donald who we kept hostage in the car outside of her house.
The meeting of Donald and his mother was one of the most touching things I have ever encountered in my life. Never would I imagine the reaction Olive had when seeing her son after sixty-four years. As Donald entered Olive's small apartment the look on her face was one of true joy and happiness. Tears streamed down her face as she clutched her son to herself. Watching mother and son find each after all these years brought an indescribable joy to us all.
It has now been over a year. Mother and son have found a life together. They now are making up for lost time enjoying each other's company.
The Many Paths of Genealogy
In many people minds, genealogy is limited to reconnecting with long-dead ancestors; when in reality it is so much more. We are fortunate to be living in a generation where new technology has allowed us the opportunity to not only find deceased family members, but help us with finding birth family records.
Genealogy Resources