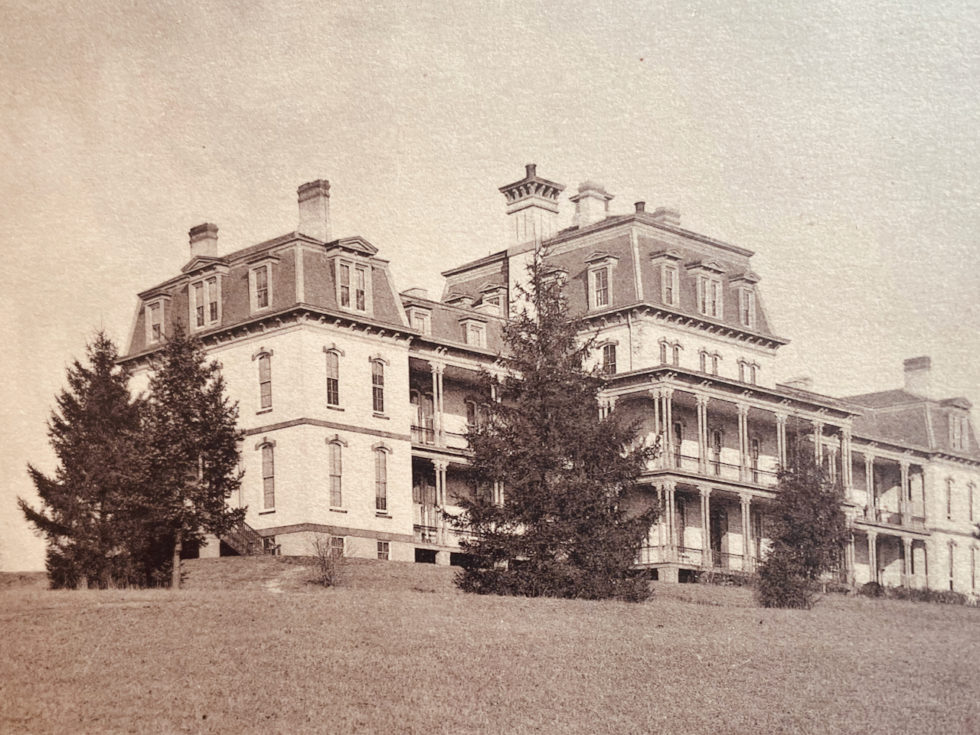 I came across a little unknown book this past weekend while visiting my sister in Michigan. This little volume was tucked away with some old family photos and was begging to be discovered.
The title reads, U.S. Soldiers' Home, Washington, D.C. It is a hard cover booklet written in 1891 by the author A. Wittemann.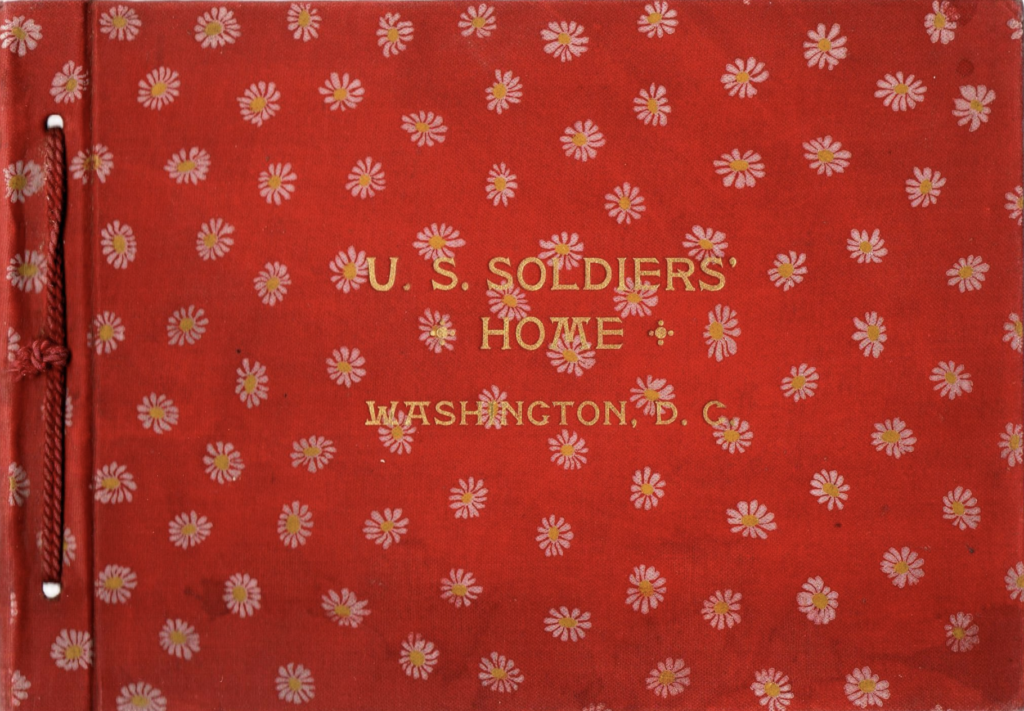 What is interesting about this little gem of a book was that it was written and published during the time that my great great grandfather was residing there. This volume helped me visualize what his life may have been like as an older disabled veteran in a retirement home in 19th century America.
General Winfield Scott's Dream
The U.S. Soldier's Home (Old Soldiers' Home) was a dream of Major General Winfield Scott. Scott became a hero for ending the Mexican War and helping to negotiate the Treaty of Guadalupe Hidalgo in 1848.
This treaty ceded territories known today as: California, Nevada, Utah, Wyoming, Colorado, Arizona, New Mexico, and parts of Kansas and Oklahoma to the U.S. Treaty of Guadalupe Hidalgo also relinquished all claims of Texas.
Basically, the U.S. gained 525,000 square miles which extended the country to reach the Pacific Ocean. Not a bad deal for a paltry sum of $15 million dollars.

Upon returning to the states Scott began to plan for a hospital and retirement home for the elderly and wounded soldiers. As part of an agreement with the Mexican government Scott promised no to demolish their capital, Mexico City in exchange for a payout. A deal was struck and Scott received $150,000 to essentially not blow up their city.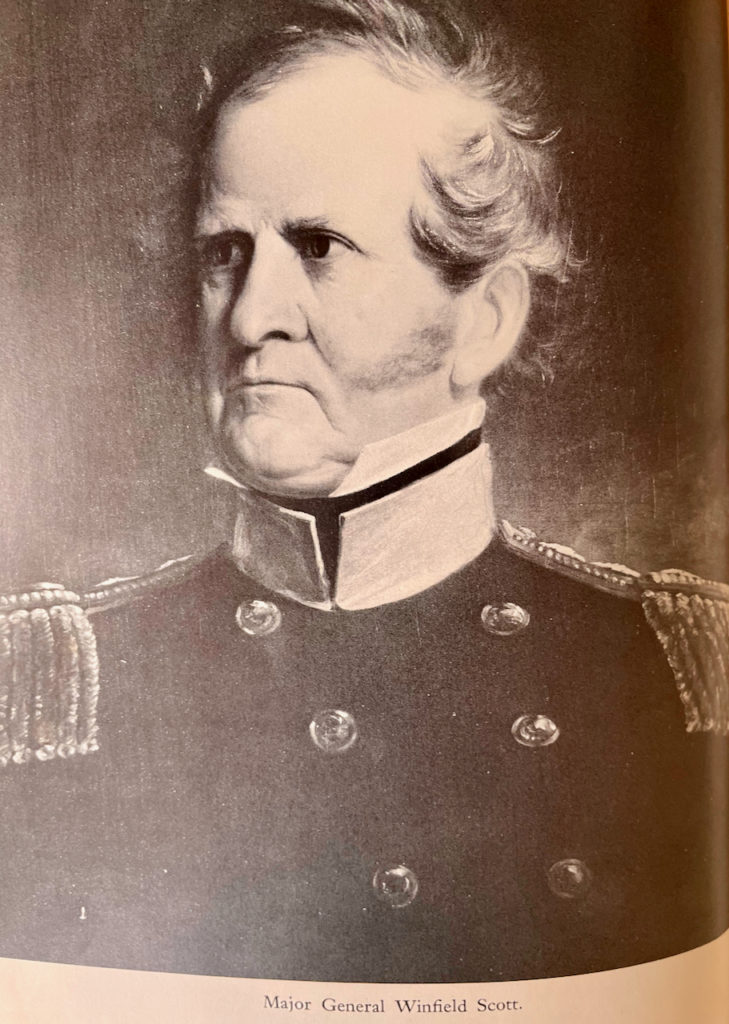 After receiving his funds, Scott paid out his troops and vowed that with the remaining money he would build a retirement home for his soldiers; both voluntary and enlisted. He stuck to his word and purchased land in rural Washington, D.C from the prominent Riggs family. As there was a cottage already on site, this small home was the beginning of a retirement community for needy soldiers.

The cottage became outgrown holding the incoming "inmates" (inmate being a term that was assigned to any incoming veteran) so plans were made to include other facilities such as dormitories, a hospital, a library, and chapel. Resident homes for important dignitaries were also created.
Life of Timothy Collins at the Old Soldiers' Home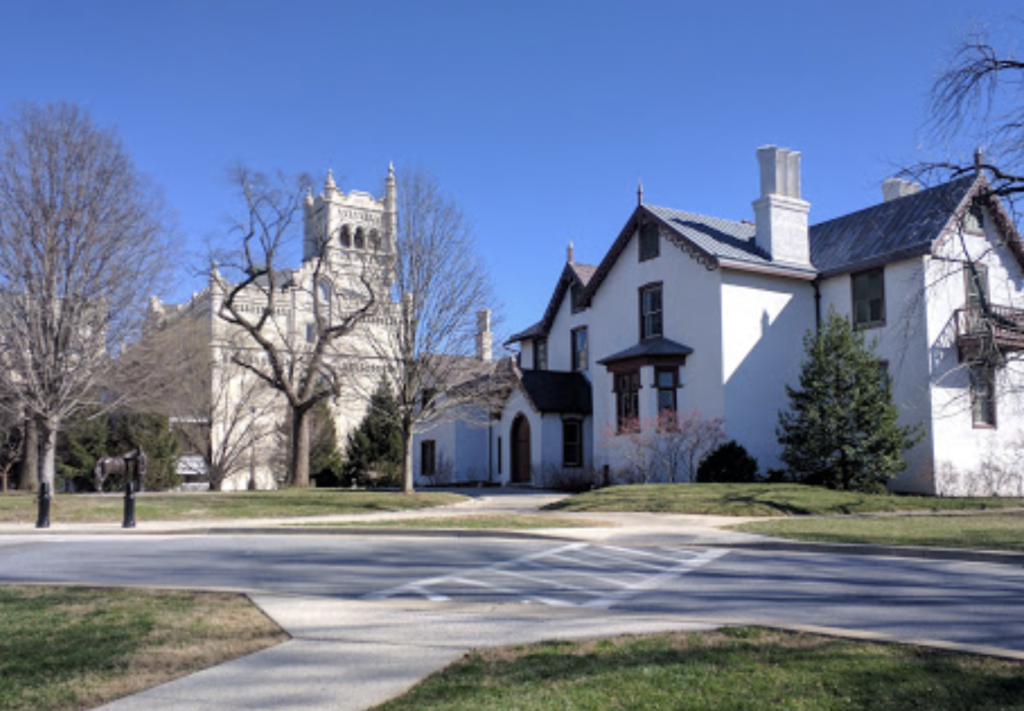 The concept of the Old Soldiers' Home was based on an idea that a veteran who was either elderly, sick, down on his luck could come to live at the facility and receive food, medical care, and a place to live. But to qualify for these things the veterans were required to work for these comforts unless they were too elderly or sick to handle the work. The inmates were evaluated on a regular basis as to their ability to perform daily tasks and duties.

My great, great grandfather, Timothy Collins entered the home on 28 Nov 1881 being approximately 60 years of age and suffering from the effects of his wounds received during his time in the Mexican War. Fortunately, he survived such battles as Palo Alto, Resaca de la Palma, Vera Cruz, Churubusco, Cerro Gordo and Molino Del Rey. It was during the battle of Molino Del Rey that he received a gunshot wound to his left leg and neck causing him great pain.
After entering the Old Soldiers' Home he was evaluated and was pronounced free of any labor. On the evaluation affidavit in 1894, the doctor questions him on his current health. He replies, "The wound of my left leg hurts me very much at times. The wound of the neck gives me very little trouble. Rheumatism affects me most in my right hip; and my heart palpitates and gives me trouble. I am very nervous."
The evaluation concurs that Collins is not fit for labor as the report reads, "That he is wholly disqualified for manual labor of kind of reason of, chronic rheumatism, gunshot wound of left knee and general debility."

By 1891, the Home was gaining many veterans from not only the Mexican War, but the Civil War. Inmates were given uniforms according to their stature in the military. They could wear stripes or chevron depending on their former rank.
As more men arrived they were divided into groups such as companies or squads. Placements in these groups were again based on their previous rank in their former military service. Rules and regulations were strictly enforced, for instance, liquor and tobacco were not allowed in residences but smoking could be enjoyed outside.

According to author, A. Wittemann he writes, "The veteran sits, chats, dozes or fights over the by gone battles, wielding his cane in the air or marking positions on the ground; he strolls across field and lawn, through the wooded slopes and dells enjoying "ease in age" among a variety of scenes such as these beautiful grounds abound in." Sounds like a real utopia but I can imagine many of the sick and elderly may argue with that statement.
Timothy Collins at Barnes Hospital
Timothy Collins passed away on 29 Jan 1907 in Barnes Hospital at the Old Soldiers' Home. To my knowledge he had only one visitor in the 26 years he lived there. My grandfather, Timothy Callahan spoke of visiting his grandfather for the first time around 1902. He had never met his grandfather as he was born in 1884 and by then his grandfather was already residing in the Old Soliders' Home. In later years he spoke highly of his grandfather and had wished life had been different for them all.

Collins body was sent by train to his eldest daughter, Bridget Collins in Coopersville, Michigan, according to the death record from the Barnes Hospital. Unfortunately, Bridget was not there to receive it. Bridget had suddenly passed away on 03 Feb 1907 the same day as the arrival of her father's body according to the newspaper, The Coopersville Observer.
The article reported that, "the body was taken to the home of his son-in-law, Pat Malone, where within a few a hours after its arrival, another affliction was added to the family by the sudden demise of Bridget Clara Collins, aged 52 years, a daughter of Mr. Collins. She was slightly indisposed; but no one thought it would end as it did."
Timothy Collins was buried in an unmarked grave in St. Mary's Cemetery in Marne, Michigan beside his late wife, Mary Molony. In 2004, his descendants ordered a bronze marker from the United States government and had it mounted to honor him and his time in the military.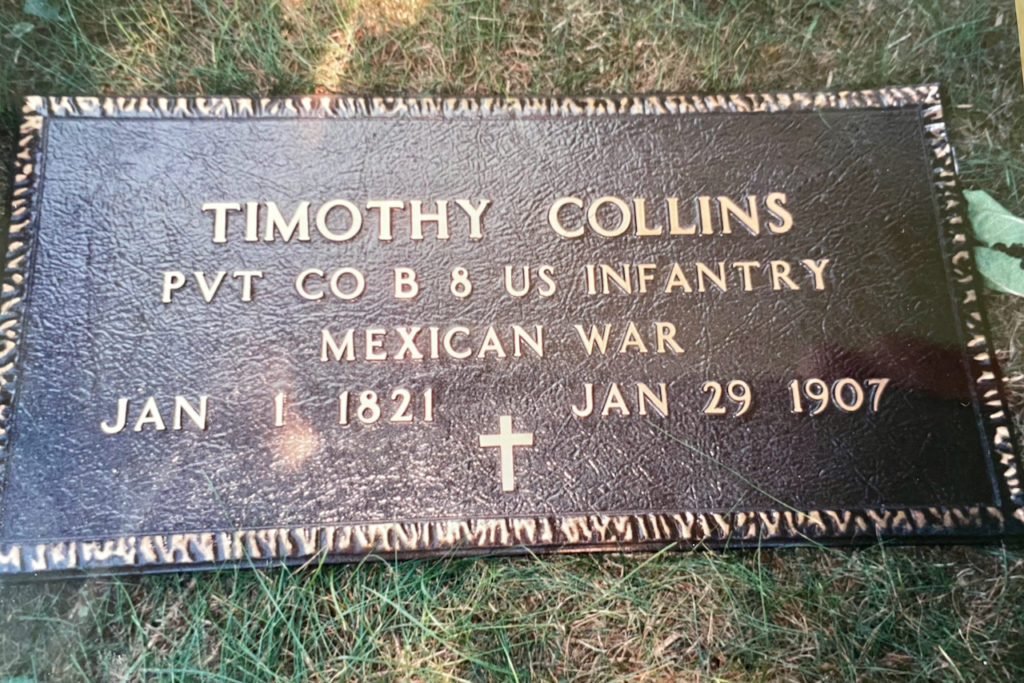 Old Soldiers' Home in Modern Times
The Old Soldiers' Home continues to this day. Times have changed and manual labor is no longer a requirement.
The old dairy farm that helped supply food for the facility is now a 9-hole golf course for the veterans. There is also a bowling alley, theater, gym, and private living quarters for retired veterans. Overall, Winfield Scott's dream was a dream comes true for many in the armed forces, even today.
---
Pin It for Later
---
Other Interesting Military Articles