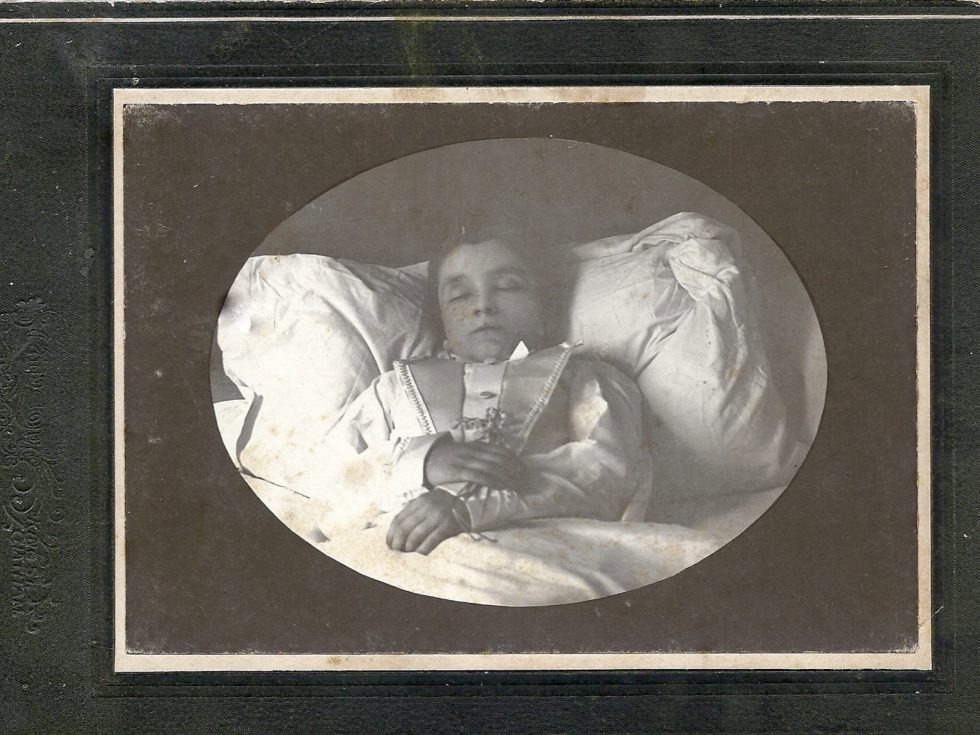 I was lucky enough to inherit many photos from my mother's side of the family. As I was sorting through them this particular picture jumped out at me. Turning it over someone had been kind enough to write a short description on the back.
It read, "Stanley Darling, drowned in Thames River, Chatham, Ontario Canada pushed in by some boy at age of 8 years." As I studied the photo I felt such compassion for not only the boy but his family. I did a little research and found a newspaper story about the incident.
According to the Chatham Daily Planet, dated 21 May 1900 the report indicated that little Stanley Darling, age 12 was walking along a breakwater obstruction with his companion when he slipped and fell into the water. The friend ran off and a witness who saw the accident ran to get help. By the time help reached Stanley it was too late. The article went on to report that an inquest will be conducted at Jahnke's undertaking establishment.
On May 22, 1900 it was reported in the Chatham Daily Planet that Stanley Darlings death was deemed accidental after a full inquest was made and completed. It was noted by Coroner Bray that grappling hooks or other forms of life-saving apparatus should be provided by the city along certain areas of the water.
The Victorian Era was a dangerous time for people, as tragedy and death were frequent companions to many households. It was common for a child not to reach adulthood as sickness and accidents were a large part of life. As this is the only photo I have of Stanley it is a good bet that this was the only time he had his picture taken.
Photographing the dead was a common practice in the 19th century and although we may consider it morbid by our standards, this may have been the last chance the family would have of getting a photograph of their loved one.
Postmortem photography used many creative ways of capturing the permanent likeness of the dead. In many cases, the deceased was shown as merely sleeping but in other ways props such as pillows or chairs would aid in displaying the dead as though they were alive. Family members or close friends may be included with the deceased to make the picture seem as though the departed were still living and posing for the photograph.
It is also something to remember that many stories are not entirely accurate. By researching this tale I found that Stanley had slipped off the breakwater structure and had not been pushed. Also, Stanley's age was 7 years of age not 12 and he drowned in McGregor's Creek not the Thames. This is something to remember as we research our family history, that-not all family hearsay or media stories are totally accurate but should be taken with a grain of salt until a full investigation is made.