Looking for the best tips on tombstone cleaning and grave restoration? Check out these do's and dont's on how to clean and restore headstone.
Getting Started
A large part of my genealogical research revolves around cemeteries and cemetery headstones. It isn't unusual for me to include a cemetery visit or two during a family vacation. When the children were younger they were indoctrinated to help find the headstone for an Aunt Sally or Uncle Hiram. It was like an Easter egg hunt for them.
Many times, low and behold we would stumble upon one of the precious graves we were seeking, but to our dismay the majority of the tombstone was clearly unreadable. In most cases, after years of neglect the stones were covered with the likes of mold, algae, lichens, and mildew. So what to do to make them readable and salvageable again? After years of working with headstones I will offer my two cents in cleaning headstones safety.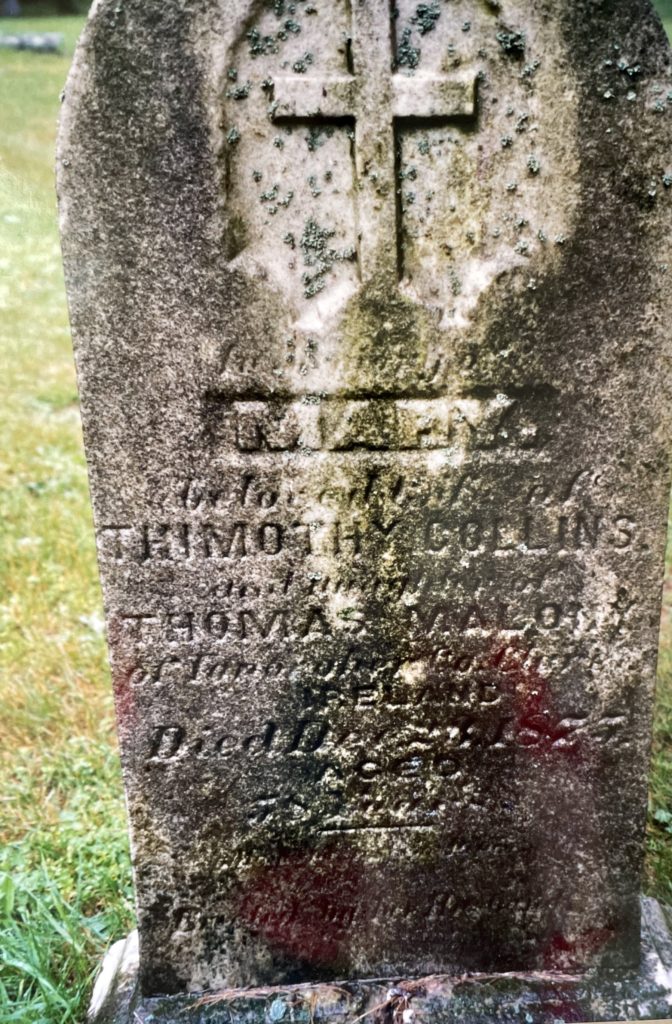 This article basically contains the Do's and Do Not's of working with old cemetery stones to keep things simple. As a family historian you really want to get to the research part of your journey to the cemetery, not tombstone cleaning necessarily. So below I have outlined some helpful tips to help get you started.
Let's start with the Do Not's first, as you might already have a plan in mind and reading the below may question your idea. So here we go, in no particular order.
Tombstone Cleaning Do Not's:
1. Do not ever use an acidic chemical when tombstone cleaning. This would include: vinegar, bleach, mildew/mold cleaners, ammonia, window cleaner and household detergents such as Dawn
2. Do not ever use a wire brush or a hard bristle stiff brush
3. Do not use any metal scrapers
4. Do not ever pressure clean or sand blast a stone
5. Do not use any equipment such as hand grinders
Tombstone Cleaning Do's:
1. Do soak the headstone with water and let sit for a few minutes. It is much easy to clean lichens and algae after the stone has been set with water. This may take a few buckets of water and a sponge. Keep working it gets much better
2. Do use wooden or plastic scrapers to help loosen and move off the dirty particles. Again, throw on more water
3. Do use only soft brushes when working the water around the headstone. A toothbrush is perfect for cleaning letters and numbers
4. Do be extremely gentle with old headstones. Extreme pressure can result in taking a layer of the stone off which makes the stone being more fragile and breakable.
The best overall results for tombstone cleaning and restoration is using plenty of water and elbow grease.
Tombstone Cleaning Product – D/2 Biological Solution
I have heard from several sources that there is a product called D/2 Biological Solution which is a biological cleaner that has been safely tested to clean soot, mildew, algae and lichens for delicate stones. It can be purchased on ebay or Amazon, click on the link provided for more information. I have not tried this product but others swear by it for tombstone cleaning.
Overall, I love and respect cemetery headstones. So many of them actually tell a story of the person buried. I would have never known where my great, great grandmother, Mary Maloney was born. Sure, I knew she was from County Clare in Ireland, but where? My very considerate great, great grandfather, Timothy Collins made this clear when he had engraved on her stone the following:
"Mary, beloved wife of Timothy Collins and daughter of Thomas Maloney of Tonovoher, Co. Clare, Ireland, Died Dec 23, 1875, Aged 58 Years"
So honor the past with loving touches; clean and preserve with kindness and your ancestor's headstones with be there for years to come.
I hope you found my tombstone cleaning and grave restoration information useful. I also wrote about tombstone cleaning in Western Michigan. This article can be found here.